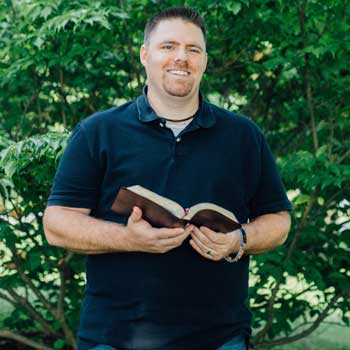 Pastor Collin came to Shepherd of the Hills in February of 2016.  He grew up in a military family and moved a lot.
He says one of the hardest questions to answer is, "Where are you from?"  After meeting his wife, Melisa, they moved to Ohio.  It was there that Collin was called to ministry and thus began a Seminary education. 
He earned a Bachelors and Masters in Biblical Studies, a Masters of Business Administration, and a Doctorate in Theology.  He has also published two books: "The Pastor's Commentary: James" and "Meet Jesus."  Currently, he serves as the Senior Pastor and Bible teacher of Shepherd of the Hills Church and its radio ministry, Light the Way.